a perfect pitch for every player  

The GreenFields ECO-range is a range of artificial turf systems designed with a strong focus on sustainability and durable performance. 

a perfect pitch for every player  

Score the winning goal with our artificial turf and hybrid systems. 

a perfect pitch for every player  

For the fastest game with our innovative hockey systems.

a perfect pitch for every player  

Our artificial 3G turf and hybrid systems hold up to the toughest scrum.


a perfect pitch for every player  

The all in one 3G surface - great value and performance in multiple sports 
GreenFields ECO-range
On a global scale, society is becoming more aware of the exhaustion of our planet. An expanding lack of space asks for optimum use of available land. Increasing water shortage asks for solutions to save water resources. Synthetic turf can provide a sustainable path towards optimising space and saving water resources. 
GreenFields Sports Turf Systems
GreenFields is a global supplier and innovator of sports turf technology. GreenFields is specialized in the development, production, installation and maintenance of natural, hybrid and synthetic sports turf systems. As a highly experienced artificial grass company, we provide excellent quality and innovative products enhanced by our turnkey solution. GreenFields artificial grass is used by top clubs around the world and endorsed by many sporting professionals.
We are dedicated to developing and implementing ground-breaking technologies and environmentally friendly systems. Our passion for continuous improvement enables us to provide high levels of quality and service that are unmatched by other artificial grass manufacturers and our FIFA, World Rugby and FIH Preferred Producer status provides the assurance that our products are of the highest calibre.
GreenFields preferred producer
Greenfields MX NF woven turf
GreenFields MX NF - our woven Non-Fill turf - is the next generation of turf developed for the athlete, with the athlete. MX NF closely resembles playing on natural turf and offers an unparalleled playing experience, allowing players to perform to the best of their abilities. GreenFields MX NF is our durable and sustainable turf for tomorrow!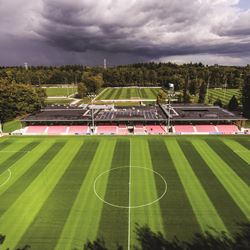 ERNEST FABER
Head of Youth Education
PSV De Herdgang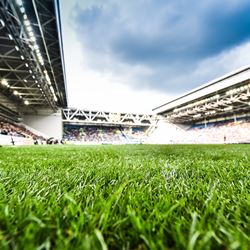 GURAM KASHIA
Captain
Vitesse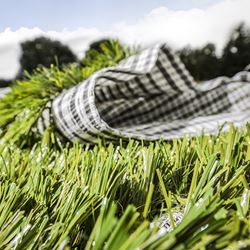 MARCEL BRANDS
Technical Manager
PSV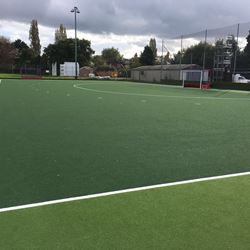 MARK BATEMAN
Director of Hockey
Brooklands Hockey Club
PAUL ASHCROFT
Grounds Manager
Arsenal F.C.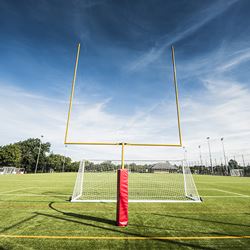 JAN PEACE
Manager, UCLan Sports Arena

GreenFields partners in first circular artificial grass processing plant in the Netherlands
In various countries in Europe and elsewhere is an urgent demand for clean, safe and circular recycling of artificial grass as it reaches the end its lifespan. Many municipalities, sports clubs and other organisations are seeking options to dispose of their artificial turf in responsible ways. TenCate Grass Group and GreenFields invest in the establishment of GBN Artificial Grass Recycling B.V. (GBN-AGR).
GREENFIELDS- ARTIFICIAL GRASS SUPPLIER
Our high quality, innovative turf systems are designed for a number of sports. They provide your athletes with a top class surface and the optimal sports experience! With top class hockey, football and rugby surfaces installed across the globe, our pioneering team is continually innovating to provide ultimate sports play.